Choosing an eCommerce web development platform can be tough. There are multiple options available, each with different benefits designed to help you best.
E-commerce is a rapidly evolving industry and needs the best resources to be successful in today's market. Accordingly, business owners seek out the most credible and scalable web development platform from a broad range.
Therefore, to help future customers with their search, this article inspects the most robust e-commerce platform.
Exploring the Various Kinds of E-Commerce Platforms-
Like Reviewing the types of website development platforms is essential. There are two significant e-commerce platforms:
1. Open source
2. SaaS (PaaS).
Open source:
Open source implies that you can check and modify its code easily and freely. Because however, hosting for open source can be cloud-based or also on-premise, it needs manual setup.
SaaS:
SaaS implies that the system is placed on the cloud, authorised on a subscription basis, and hosted centrally. Clients can take hosting and the platform from a vendor at the same time.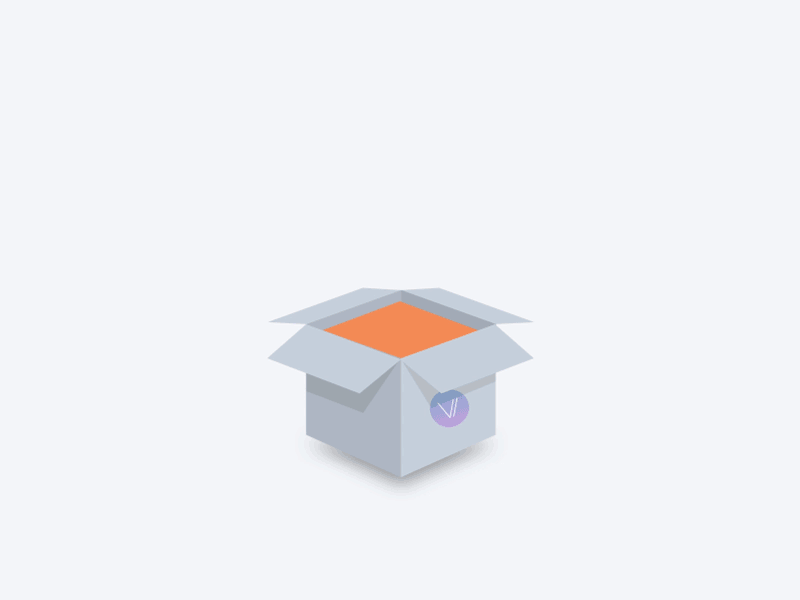 Source: dribble
Both open source and SaaS web development platforms have essential packages for small companies and meaningful solutions for enterprises. Company size is a vital factor as you consider the alternatives.
Look at the determinant of E-Commerce Platform-
Websites must indicate in-house preferences and also give freedom to the companies to manage the entire process. You must build on such a platform that offers your business a direct connection as well as access to customer information.
Also, go through the compelling advantages of using e-commerce platform-
You will have your property rather than using drop shipping or other large marketplaces.
Also, you can develop your brand, promote and expand it over numerous locations and devices
You can also have flexibility with customer communications and store management.
Once you have built your core business, you can utilise various channels to promote your brand, boost traffic, and also enhance sales. The channels are like social media or in affluent marketplaces. These are only useful if the e-commerce platform serves for your business model.
Most popular platforms involve Salesforce Commerce Cloud, Oracle Commerce, Shopify, BigCommerce, SAP Hybris Commerce, Magento Open Source, Ecwid, WooCommerce, Shopify Plus, and Oracle Commerce Cloud.
Few of these platforms are open source, and some are SaaS solutions, and also others are best fit only for large enterprises' requirements.
Furthermore, I'm going to define each of them to clarify the effectiveness of each solution for e-commerce business.
Read More to Learn More-
Before considering an appropriate platform, you must ask yourself and also answer a few questions to narrow the listing options.
• How much should I spend? The value for platforms, their packages, and web development alters. You must check these expenses in advance to have an exact estimation.
• What's the size of my company? Whether you have a start-up, midsize, or large enterprise?
• Is the platform fitted of extending? If you desire to manage your workflow and sales, the platform needs to accommodate your inventory size and give expanded analytics.
Furthermore, in future, your business will get expand, and you might require customizations, extensions, and also integrations.
Is it simple to maintain the platform? Simplicity and versatility are indispensable. Managing committees facilitate customers to sustain the shop/store effectively.
With these, You can also check the best e-Commerce web hosting platform to choose for Small & Midsize Business.
There various leading platforms in the market, but not all platform befit non-enterprise stores.
Let's take a glance at the most demanding platforms for small and midsize
businesses:
WooCommerce (WordPress plugin),
Magento 2,
PrestaShop,
OpenCart, and
Shopify.
1. WooCommerce:
It is lightweight and also simple to use, which makes it a unique option for entrants and small start-ups.
Source: plenty of markets
2. Magento 2:
Magento 2 Open Source is a reliable and scalable solution. Various international traders esteem the platform due to it gives increased functionalities for a variety of requirements.
3. PrestaShop:
It is an open-source platform. You can handle multiple stores, or take your store to the high level with add-ons.
4. OpenCart:
It is easy to handle as well as gives a free demo version on its website.
5. Shopify:
It is a SaaS service. It comes with various packages, that helps you to choose for your business requirements and budget.
These above were the platform that can be applied for small start-ups and midsize businesses.
Now moving furthermore to Large enterprises-
Below are the top-notch platforms for the large enterprise:
SAP Hybris: It is a robust solution for online stores, system management finally a product's content management and digital asset management by OpenText.
Magento 2 Commerce a large enterprise solution and has numerous impressive B2B features.
BigCommerce is a cloud-based platform with unification for all social media and payments.
Oracle Commerce vast but the flexible and manageable platform for multisite, multichannel, multi-brand, and also multi-currency environments.
To conclude-
Moreover, the above all discussed where the guidelines for choosing the best E-Commerce another web development platform.
With the above approach, you should be ready to narrow down your alternatives from hundreds to just a few pretty quickly.
Now its entirely your choice Which E-Commerce Platform Will You Choose?
First of all here in this article, I have conceded 5 major platforms for small start-ups and midsize businesses and essential 4 platforms for big enterprises. I have highlighted the most popular solutions that would help you get an informed decision.
Your decision will probably factor expenses, functionality, versatility, and scalability of the platform. Your ultimate choice depends on the business size, product prototype, and also projections for future business growth.
I hope the article is helpful to you and now you can make the best decision for your company.
If you are yet not sure where to go next, we are here to help you.
Stay Tuned with us @ info@techtiq.co.uk for more updates.
Please follow and like us: