There are numerous Mobile Apps in the market, you must have gone through the "Top best apps" and "latest apps" of the year. What makes those apps an best than the thousands of others in play stores?
What makes an app great? A stunning/catchy name and superior animations help, but real quality appears from how great the app greets these elements: purpose, audience, stability, and polish.
At TechTIQ Solutions, we polled our team of award-winning project managers, mobile app developers and designers and came up with these standards for the best app development.
The One Thing App should Do Well-
Typical mistake others do, is to cram many features within an app. Apps require to make one thing very well. Those that concentrate on a simple idea have more of a chance to succeed.
Take the example of Uber Or Quickpick App. In the early days of launch, the mobile app focused on improving its primary features and kept optimizing it with an intent to provide users with a better user experience! App Developers of QuickPick made sure that the user community well takes the primary features.
So that they could switch their focus on introducing the secondary functions in the app! Without that systematic progression and the focus of course – Quickpick wouldn't have been nearly as successful as it's grown. Once Quickpick nailed that one thing, they earned an opportunity to enhance the app with some more features!
Our app PoketDeal—which has recently launched with a unique design—is focused on improving you know exactly what excellent offers deals, discounts and events at your city. Using a single click, you can check and save up to 80% at your favourite restaurants, salons, spa, gyms, hotels, retail stores etc. Isn't that great!
Point to note: Begin with your core focus, execute it expertly, and gain the right to focus on additional features.
Know its Audience-
A superb app not only understands the one thing that it does well, but also it knows its audience and is designed for them. Customer musx is concentrated on those who want to share and explore the latest music. While the app may attract many casual music listeners, features, like tagging a song or suggesting a friend, are blended toward those who consider music is social.
The nature of the concept must be valid and unique to its audience. It speaks to the particular requirements of its users and offers them something unique that they don't know they missed or solves a problem that users cope with on a regularly.
For example, the gymChallenger app appeals to the obsessive nature of some fitness, allowing them to keep track of all and of select or create challenges on gym challenger app. The app serves an option where you can challenge anyone, anywhere to do work out of your choice. The app enables to Find Opponent- Search through the list to find an opponent to challenge. It Selects the specifics of the challenge, and you can also make all your workout videos count.
Point to note: Before beginning your mobile app development process, you should Research and analyse your audience and concentrate on meeting their particular requirements.
An app must be Stable and Quick-
Just think about the main apps that you use every day. They never get crash, aren't slow, and also do exactly what you expect them to do. Such apps provide experiences like those of default apps launch out by Google and Apple— they work. Some people take it as granted, but it's tough to understand to that point.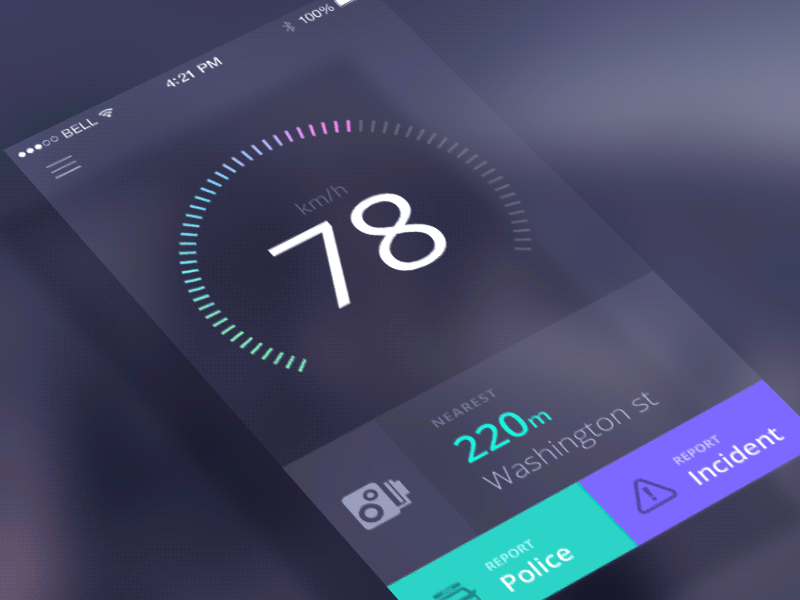 Great apps are more snappy, active and also offer quick response times. That the users can log in and log out the app and do what they intend to do in a pretty couple of seconds. Thus, make sure that your users can get to anything they want to do in the app with only in a few clicks.
Similarly, there are many Apps which runs effectively within seconds, they can crunch tons of data, and the proposed output is returned. The wow time of the app is when its execution occurs promptly.
Point to note: Speed is a crucial feature. Keep your scope tight to guarantee your app is both stable and quick.
Apps Polished
Polish truly helps separate an app. Concentrating on the tiny details can help to make it unique from other apps and inspire users and other app producers alike.
One way to implement polish is to involve tasteful interactions and subtle transitions. You can spend significant time applying delightful touches on your apps. This focus helps to take a simple podcasting app and make its best use.
You can Polish in numerous ways that support your app in becoming the best of all and can compete.
Point to note: The insight matter. Animations, sound effects, interactions, and more little flourishes bring the app to life and make it impressive.
To Conclude–
A great app is focused, intuitive, quick, reliable and a pleasure to use. You must regularly explore apps featured on the app stores and those that get awards from Apple and Google. By concentrating on fulfilling the above criteria, you will have a greater chance at making it on those "top app" lists.
Please follow and like us: