Most mobile phone users have more than 50 mobile apps on their device and it's simple for your application to become mixed up in a competitive space.
Brands, for example, McDonald's, Instagram, and numerous others have effectively utilized mobile applications to help enhance sales and improve customer loyalty— yet a majority of different brands have failed.
Basically putting resources into an application isn't sufficient; the application needs to fit in the organization's general objectives while merging its brand loyalty it must upheld strong product and marketing strategy.
Mobile is not just a communication device people use, it has become a necessity that everyone needs to perform multiple tasks. It is almost become like a personal assistant.
A mobile device now is capable of carrying out not just menial tasks but organizations duties. A major portion of this interaction between users and the mobile devices happens on apps designed for specific purposes.
This makes User engagement a very important part of a successful mobile app development process. A lot of though is put into mobile app development. Listed below are some pointers that will help you get started and stay on the right path,
let's have a look at them
Ways to gain effective mobile engagement
1. Keep emails short and eye catchy.
With expanding use of smart mobile phones most people view emails on a phone. Keep emails short, this will enable them to be all the more captivating.
Here's the reason. For e.g. a tweet. What reason are tweets so popular? Since it holds 140 characters that is generally around 22-23 words and this number is vital on the grounds that a normal individual retains goes through a tonne of data through his or hers phone and remembers only 10-15 seconds worth of data in memory.
Insights show this is generally the time users spend on a webpage. That span of 10-15 second is the time a man can easily process and hold data. This implies you have 30-35 words to put forth your expression and hook them to the point of the email. Anything longer will demand extra effort on viewer's part causing you a drop in engagement.
2. Improve Performance:
Your applications execution is a basic factor in manifesting the deciding moment your connection with the user of your app. Research proposes that if new users are facing issues they may uninstall or move to another application.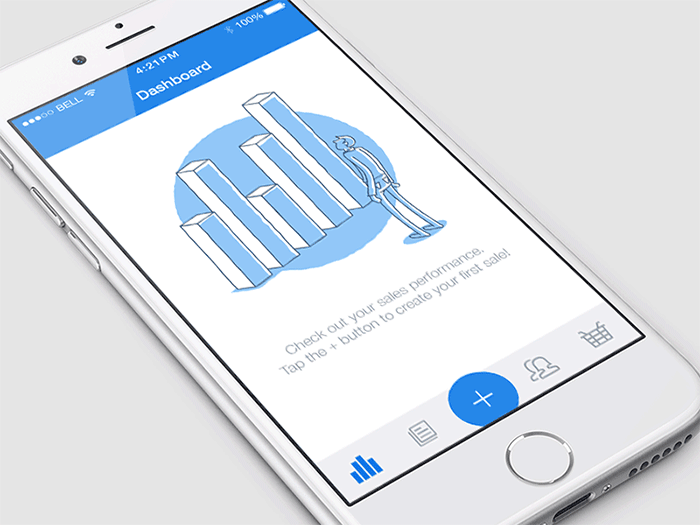 To ensure change from browser to a purchaser, guarantee your app's performance by assessing its load time and ensuring that the experience is error free.
Google will drive you back in SERPs if your applications load time longer than most increasing your bounce rate significantly. Anything slower than 2 seconds is viewed as moderate in the application world.
You can measure your page loading speed online and work accordingly. Test your page and performs error analysis and resolve issues before you go live completely.
By monitoring your app's performance and behavior you can improve usability significantly. Web development companies in London  have outlined some tips from their experience let's look at them
Tips to improve page speed
• Use online tools for testing pages. You can use tools like Google PageSpeed Insights to test page load speeds.
• Make use of AMP (Accelerated mobile pages), they are a stripped down version of HTML. It is an initiative between Google and companies worldwide developed to create a faster internet experience. This will reduce bounce rate tremendously.
• Remove Unnecessary data on your website like images, text, buttons, ads, etc. This will boost your website speed as well.
3. Look for hot time zones for online activity.
70% – 80% of web activity on smart phones happens either in the early morning or in nights when people are unwinding after work. This is the time they are looking over and searching for something that interests them.
Cult of MAC
In the event that you need to push notifications, offers, or something that may intrigue them then this is the time. In spite of the fact that be cautious is pushing irrelevant interaction content.
Pushing personalized content at work hours will make your notice a diversion or distraction while pushing business related content amid night when users are relaxing will make you uninteresting and an indication of the tiring day they already had. So pushing the correct substance to perfect user at the ideal time is the way to getting best user engagement.
4. Use Click-to-text
Click-to-Text is a simplification feature for users to send your business a text by simply tapping on a button. People prefer to send a message with just a click then to call themselves and invest more time.
Such CTA buttons on your site so users can contact you immediately to get something done they require.
5. Reduce Clutter
Ask yourself as to whether you could state a similar thing in lesser words. Keep messages brief and to the point. On the off chance that there is even some content or image that isn't necessary to keep, delete it. The less there is to divert attention the better engagement you will get from your users.
Conclusion
There are so many more thing you can do to improve engagement and you can find them out by contact research and analysis of your product. Keep improving regularly and stay updated on your user's demands.
Related Articles
Mobile App Development Market on Rise
Reasons why mobile app development is Successfull
Please follow and like us: