So by now, you've probably seen how Amazon has disrupted highstreet with several used to be legacy companies shutting down their doors (Sears, Toys R US etc.), with buyers and employees demanding much better experiences due to the enormous expectations these large tech companies are setting.
Ask yourself two questions if you have not already:
Are you the "Amazon" of your industry?
What if "Amazon" came to your industry?
"Digital Transformation" is just a buzzword for how you can use digital and technology to improve your customer experiences, improve the way you create or deliver your goods and services, or even altering your entire business model.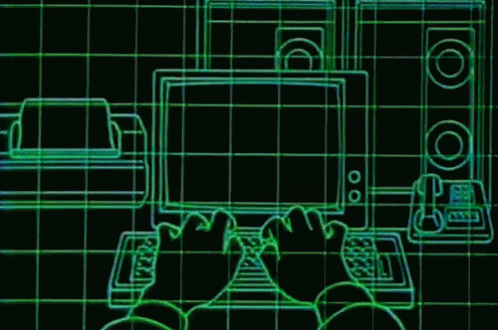 The "Transformation" keyword is what gets senior executives scared and not taking any action, eventually getting beaten by competition and trying to play catch up when it's too late.
You can absolutely undertake transformations internally by sitting down and brainstorming ways in which you can use digital technologies (web, mobile, artificial intelligence etc.) to enhance the business processes.
But you might want to consider working with a partner like TechTIQ Solutions if the following reasons are holding you back:
1.Senior Executives not knowing what digital is (or how it could help the business)
We get it, things have worked before, are still working, but the big question is could they be better? Could they be faster?
Customers and employees are becoming accustomed to ease, speed, and new things every day.
The easier and faster you make it for your customers, the more loyal they will become, the better the experience and thus directly impacting the top line.
Easier and faster for employees, makes them more productive, and automatically helping the business in the long run.
If your senior executives are not able to analyse the current processes and think of new ways in which you could use digital technologies to make them better, faster, and provide a better overall experience, then you might need an innovation partner to help out craft and implement these ideas with a focus on business outcomes.
2. Lack of ideas that can actually positively impact the business
Your employees are always probably coming up with ideas, or your senior executives are running out to buy every single software as a service product they can lay their hands on.
But you're slowly realising that they're either not being used or that you can't tie back any ROI to all these tools.
A digital solution idea that will actually impact a business is not derived from technology or the tools. It is derived from a genuine need to provide a better experience for any users involved.
A great way to derive these ideas is to track and gather feedback from your customers, suppliers and employees. Also, to have an honest dialogue about your current processes, and your current role as a company in your industry.
What would your business look like if you had started it from scratch today?
What would your processes look like in today's environment?
How can we make it easier for our customers to get on board with our products and services?
How can we make it easier for our employees to collaborate and deliver these products and services?
For example: As a loans company, how would our processes change since we now have direct access to our client's income and expenditure data? (.. see open banking).
Check more
A taxi company, how does our business model change if Uber expands into our city? (..because they will).
A financial services firm, our customers hate all this paperwork. It takes them longer to get them on board, could we make this process paperless?
Our field reps are finding it hard to collaborate with the staff in-house, why not make it efficient for them?
You could go on and on, but it is fairly easy to come up with ideas by reviewing your current processes, keeping an eye on the competition, and focusing solely on your customers and employees experience.
You would need an external innovation partner, that will unbiasedly look at your existing processes. It will gather feedback from your customers, employees, competitors and come up with ideas that would make your business efficient. It will also drive more business.
3. Lack of in-house capability to design and develop solutions.
You're probably not a software development company, so you probably don't have designers, mobile app developers or web developers on standby ready to execute on projects you find suitable for the company.
If you have the ideas for your company, you could reach out to a web development company, or a mobile app development agency to kick-start the execution of your ideas.
We have product managers, that would help you fine tune the idea. They can also help to develop a road-map to make sure you develop a digital experience that customers or employees would actually need and use. It's pretty clear that we are going through a stage where companies that fail to remain innovative will eventually become extinct. Innovation to improve business processes shouldn't be a grueling process if done right.
We can certainly help you to build digital experiences. We will also help your customers and employees to not only adopt but will also continuously use.
Contact Us on info@techtiq.co.uk
Please follow and like us:
Chris Peter Kimera is the co-founder of TechTIQ Solutions, a software development agency in London. Chris is very passionate about building highly effective outsourced product development teams that build game-changing solutions